Learn How to Computerize and Manage a Business Systematically in a Hybrid Cloud Environment using MYBOS
Learn the most comprehensive point of sales and accounting software in a Hybrid Cloud Environment.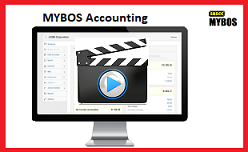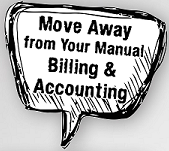 Training Workshop Course! It's 100% FREE
You know that every business needs to invoice and keep accounting!

This training workshop course provides you with a full understanding of how modern accounting system works and some useful tips on how to computerize and manage a business systematically.
Who can can join this training program?
There are no formal entry requirements for the course. The qualification is open to all – from school leavers to postgraduates, consultants, employees, if you are looking for a career job opportunity in the field of accounting and business owners who want to increase their skills in computerized accounting, financial management, business process and business management using hybrid cloud technology.
Learning Outcomes
• You will get know how to computerize and manage a business systematically.
• Use business applications on hybrid cloud environment.
• Apply an accounting software to analyze and record business transactions.
• Use an accounting software and spread sheet programs.
• Demonstrate an ability to organize workloads to meet reporting deadlines.
• Communicate effectively in a professional workplace environment.
• Identify and appraise situations in professional manner where ethical judgments are required.
• Increased ability to respond effectively to change.
• Improved productivity and adherence to quality standards.

Training Workshop Course Schedule
Session 1:
• Overview of how a business operates & its cash flow cycle
• Importance of Customers, Suppliers & Products Tracking
• Preparing to computerize a business
• Overview of MYBOS Accounting & Retail Billing
Session 2:
• Tutorial Overview & Practical Session
• Creation of New Company File
• Activate Modules
• Settings:
• Set Start Date
• Create Inventory Locations
• Create Custom Tax
• Creation of Customers*
• Creation of Suppliers*
• Creation of Inventory Items*
• Creation of Fixed Assets
• Creation & Arrangements of Chart of Accounts
• Creation of Bank & Cash Accounts
• Linking Bank & Cash Accounts to Control Accounts
Session 3:
• Entering Opening Balances
• Entering Purchases
• Inventory Transfer
• Entering Sales in MYBOS Accounting
• Setup Retail Billing
• Enter Sales in Retail Billing POS
• Entering Receipts and Payments
• Inter Account Transfer
Session 4:
• Other Features & Benefits Explained
(01) Lock Date.
(02) Set Period on Summary.
(03) Credit & Debit Notes.
(04) Journal Entries.
(05) Multi-Currency.
(06) Non Inventory Items.
(07) Inventory Kits.
(08) Production Orders.
(09) Payslips & Payslip Items.
(10) Custom Fields.
(11) Fixed Assets.
(12) Recurring Entries.
(13) Form Defaults.
(14) Tracking Code.
(15) Bank Rules.
(16) Inter Account Transfer.
(17) Email Settings.
(18) P&L Actual vs Budget.
(19) Reporting.
(20) Retail Billing Default Accounts, Terminals & Preferences.
(21) Entering Credit Invoice in Retail Billing.
(22) Sales returns in Retail Billing.
(23) Retail Billing Price Matrix & Other Features.
(24) MYBOS Accounting Business Details & Upload Logo.
(25) MYBOS Accounting & Retail Billing User Control & Security.